DIY 10ml Premium Atomizers - Create your own Premium Decant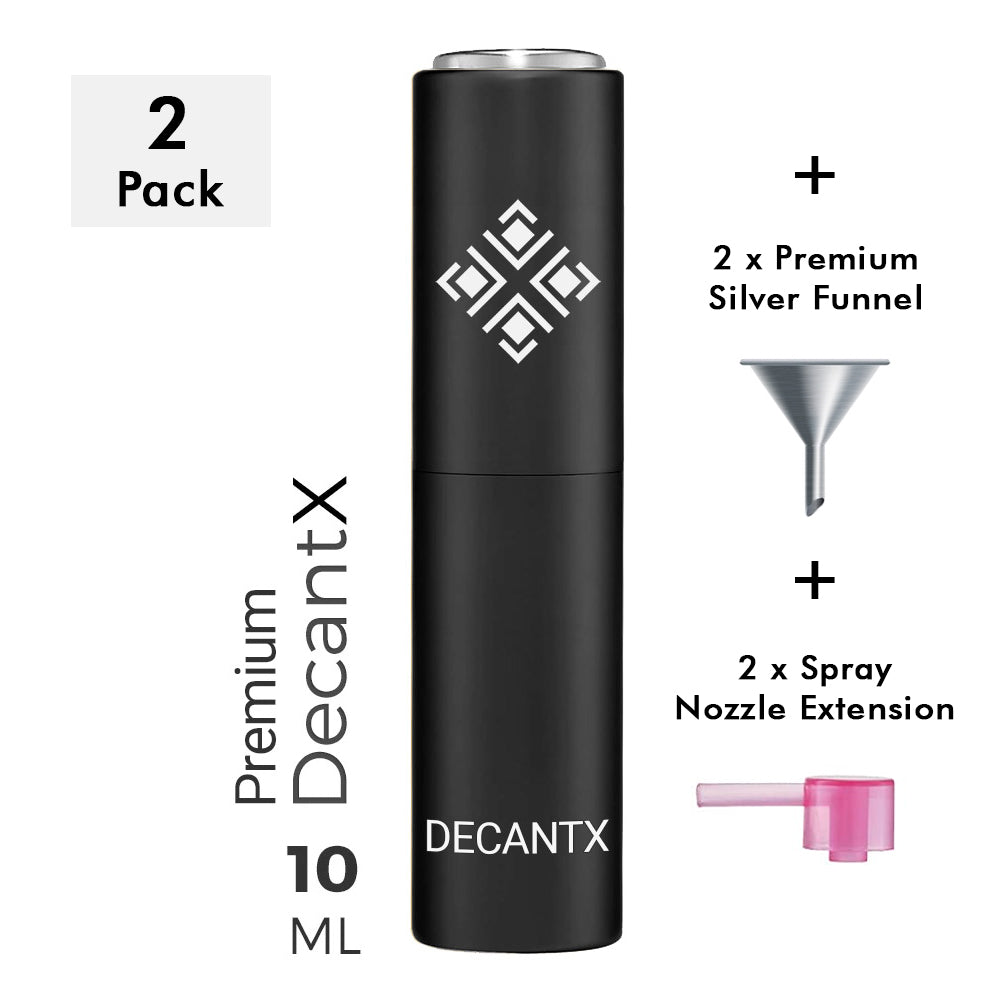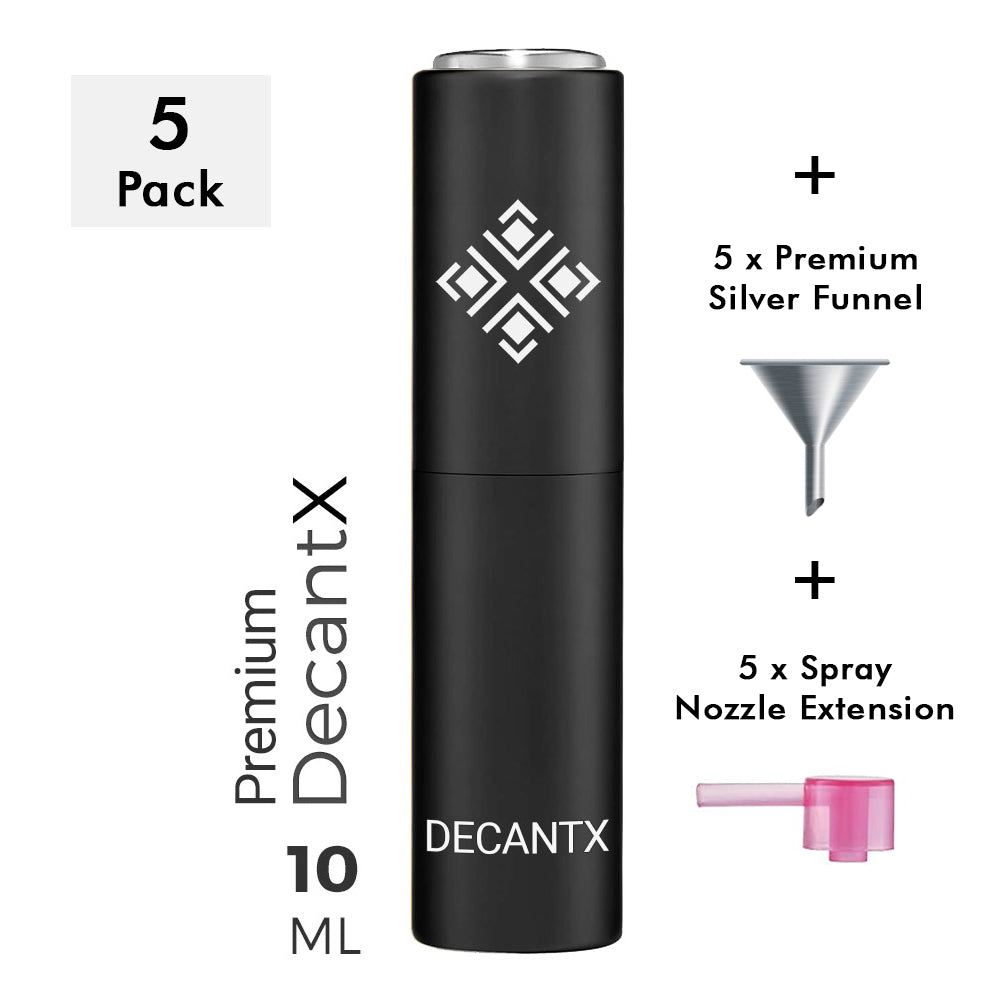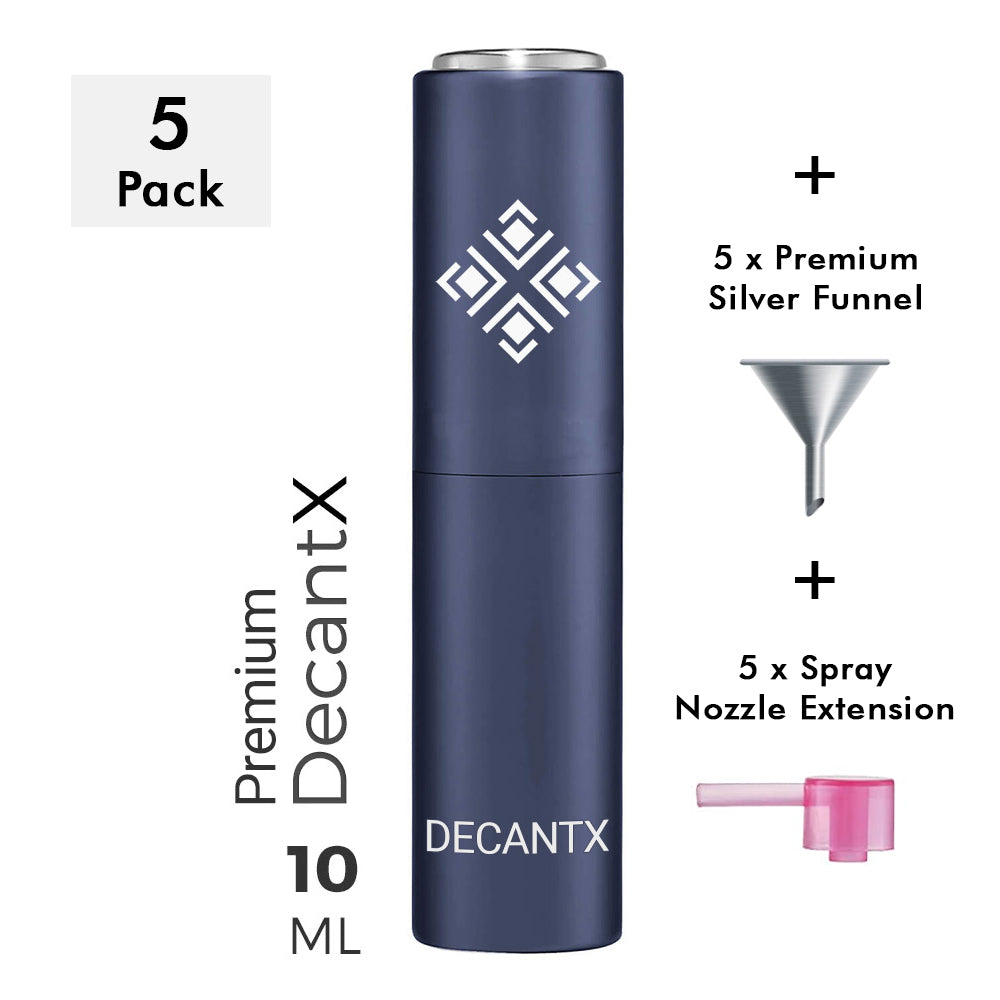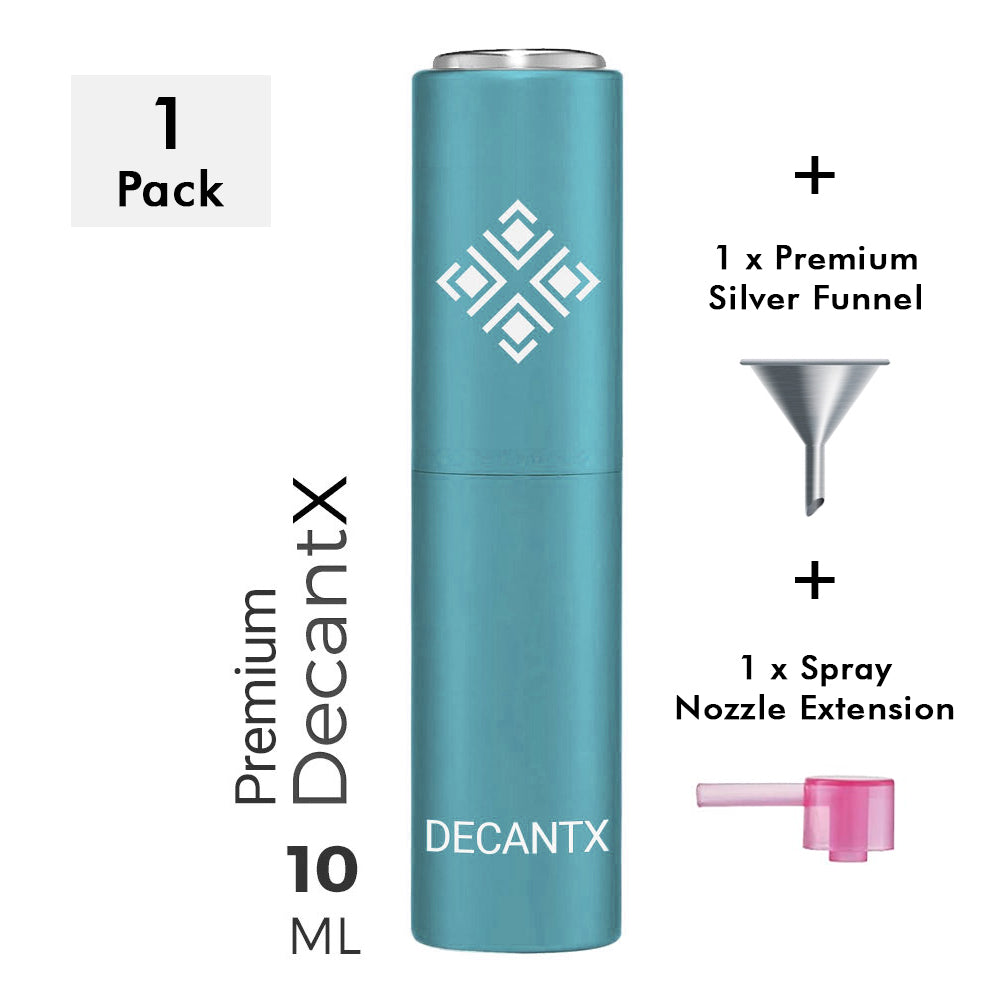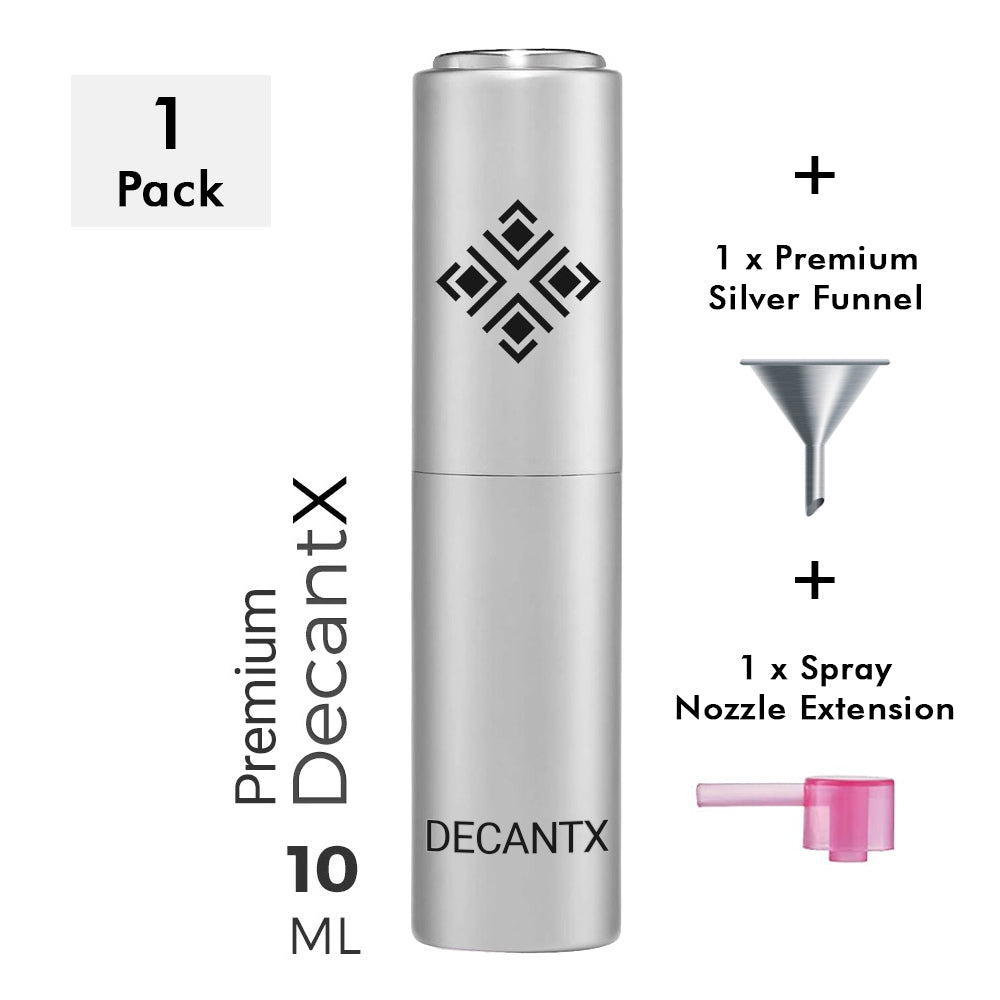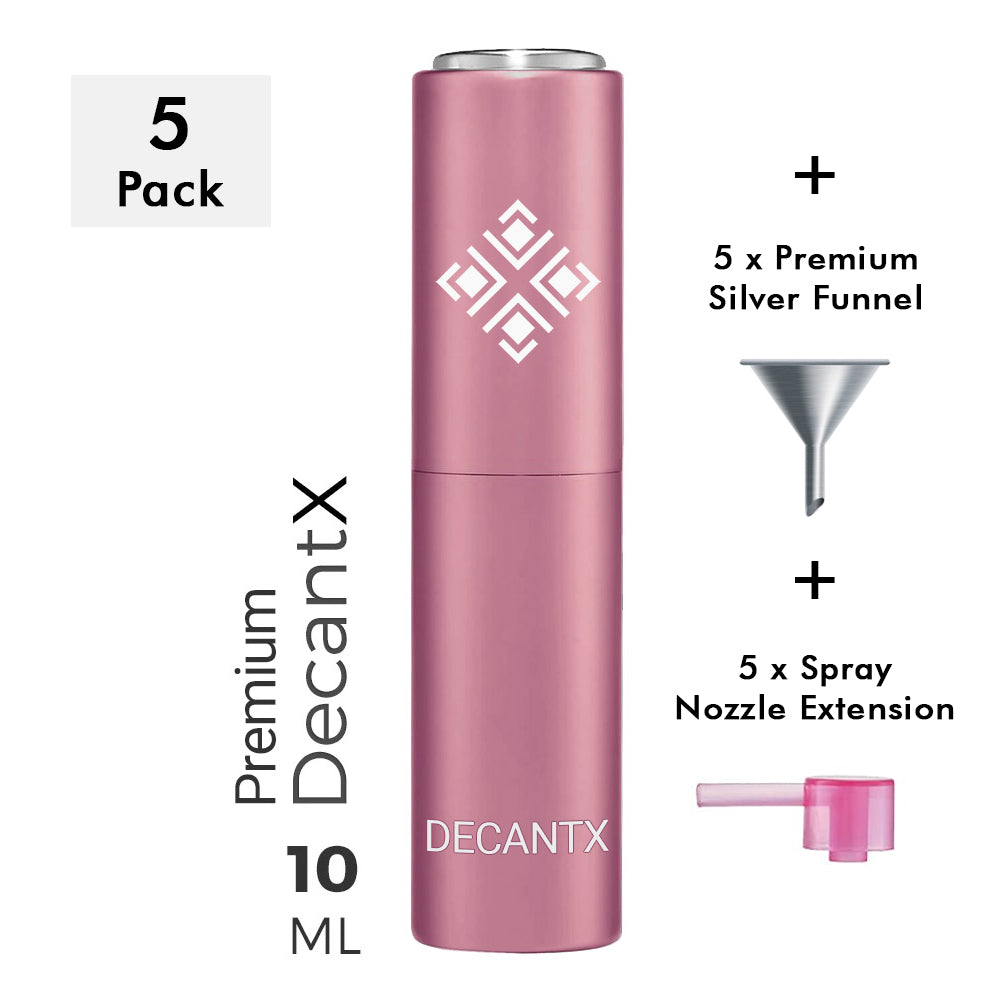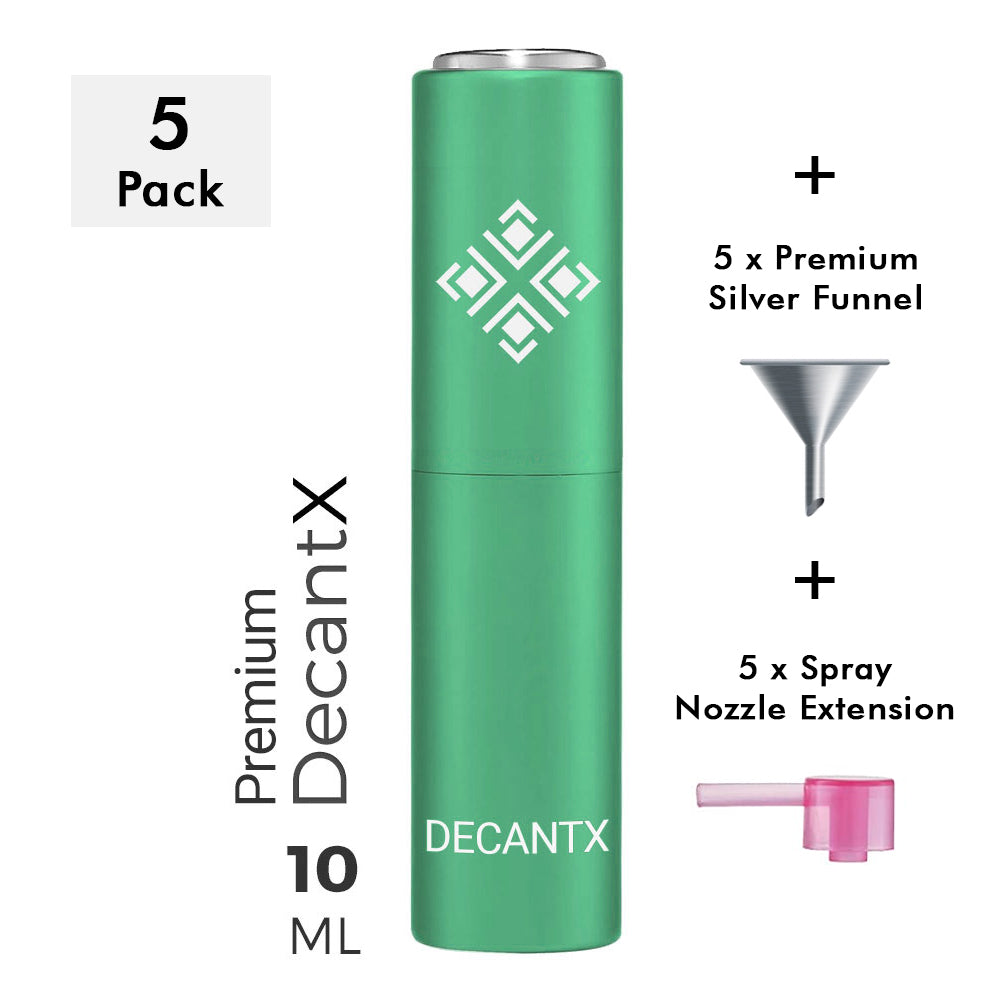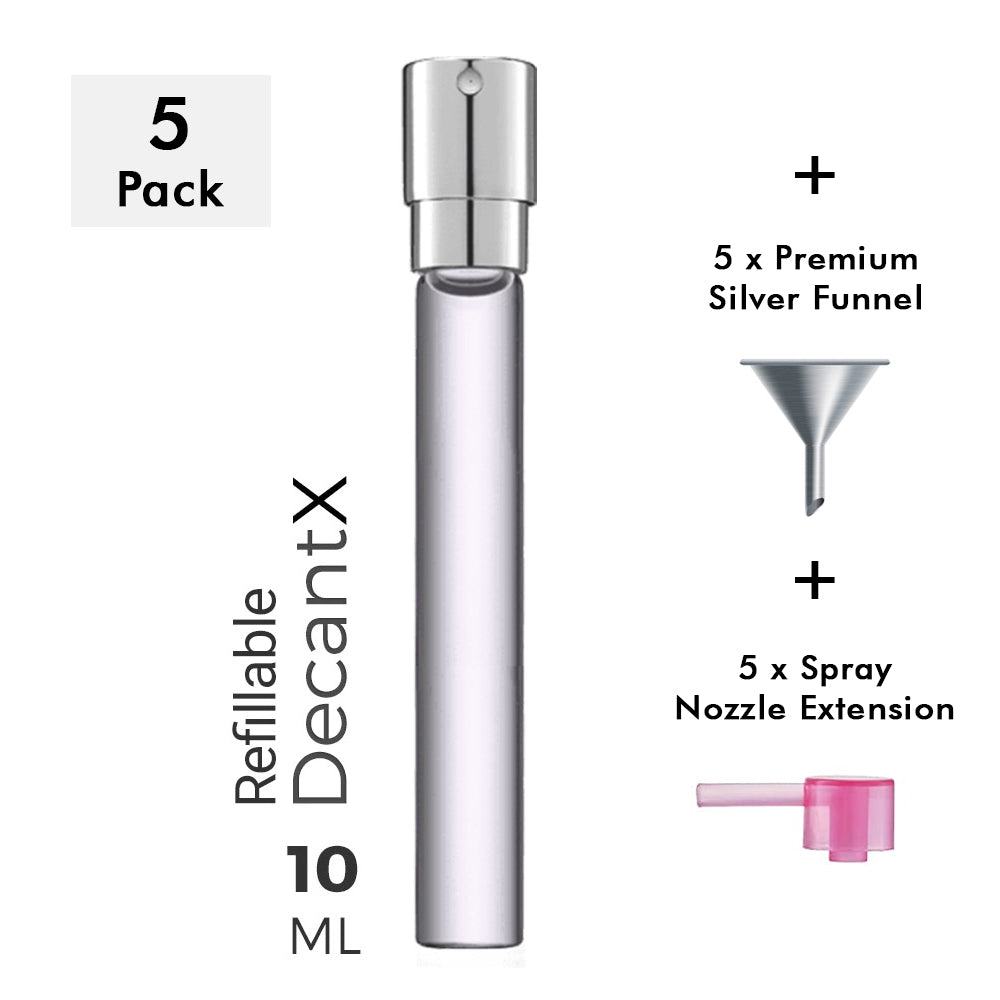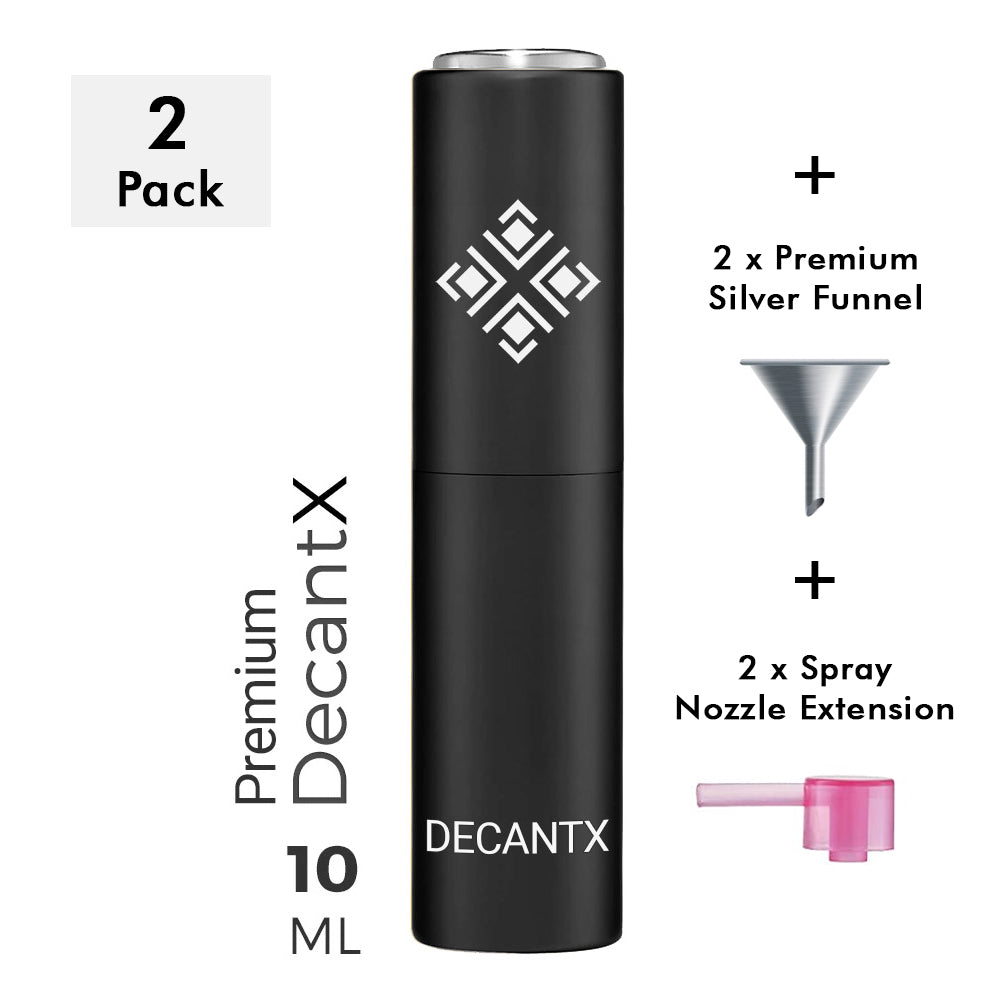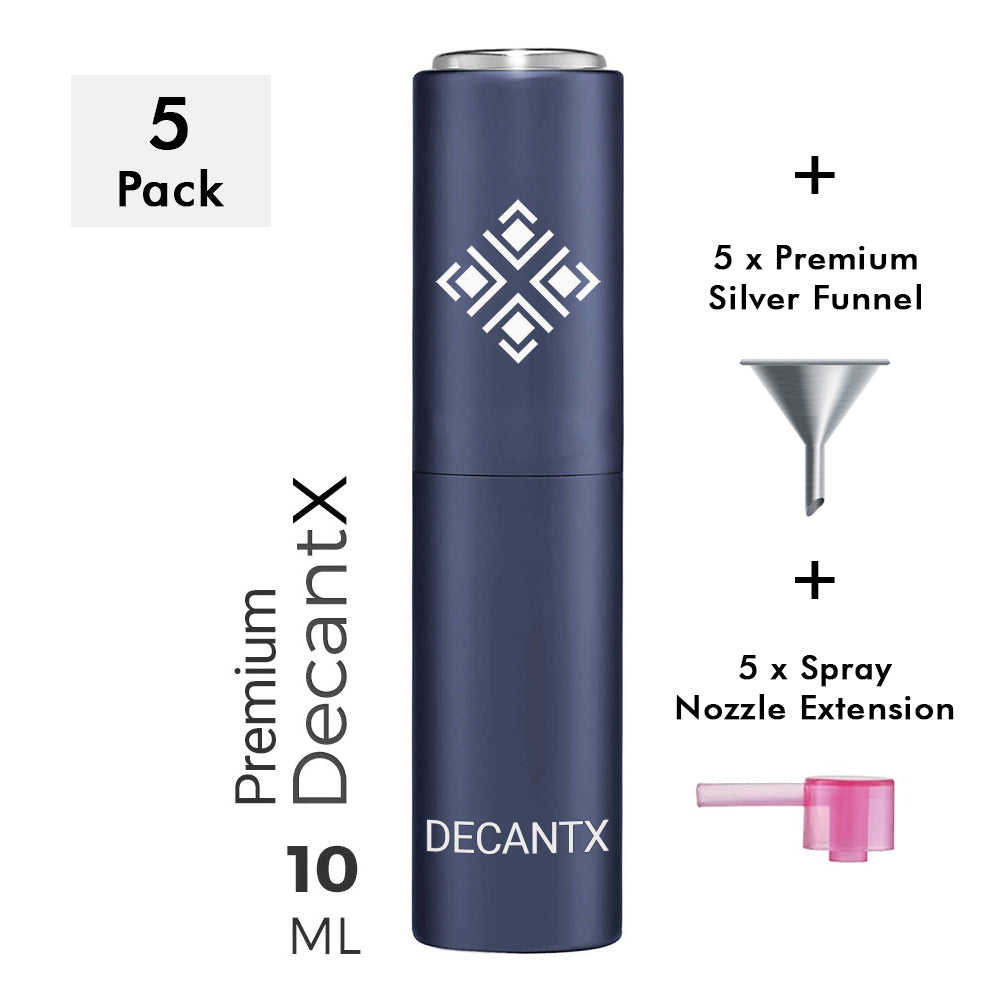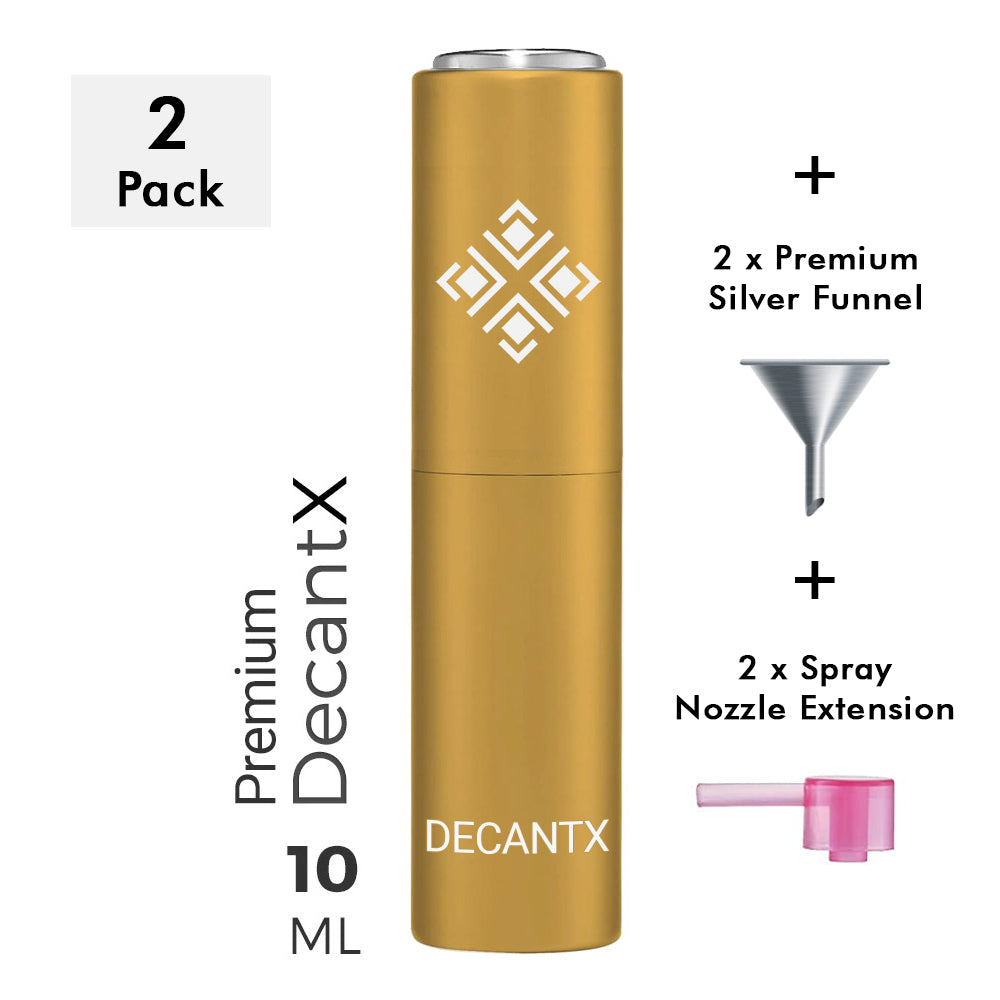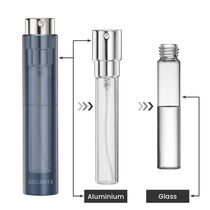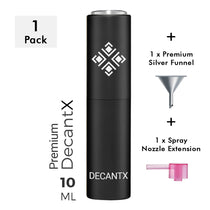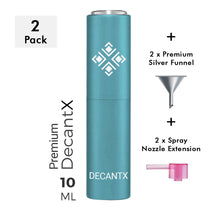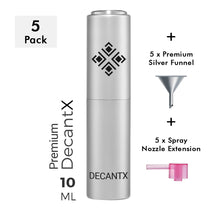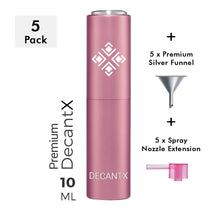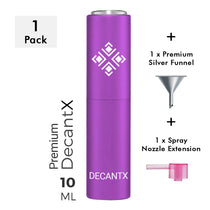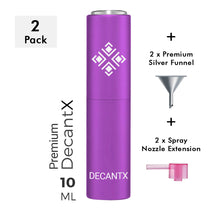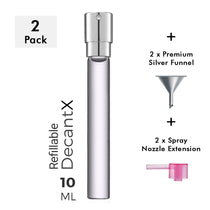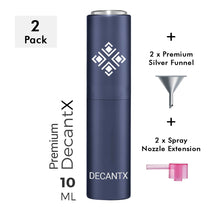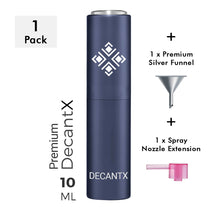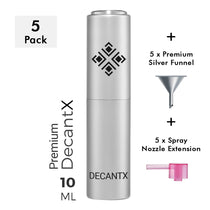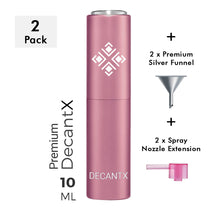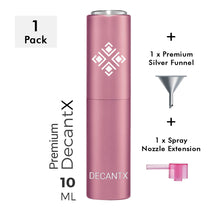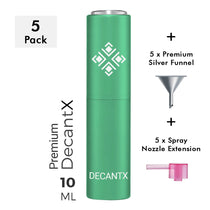 PRODUCT INFORMATION
DIY 10ml Premium Atomizers - Create your own Premium Decant
Decantx offers a "do it yourself" option with all the tools needed to create your own sample sized formats. Select the color option of your choice from the 10ml Decantx premium atomizers and begin decanting on your own with the efficient and cost-effective kit created just for you!
This kit includes:
5 x 10ml premium atomizers in the color selected. All Atomizers will be the same color unless the assorted color option is chosen.

5 Silver Funnels for pour transfer

5 Spray Nozzle Extensions spray transfer
Funnel – Pour Method. Best for opened perfume bottles or other samples. Place Funnel into place on the Atomizer and carefully pour contents into Atomizer.
Spray Nozzle – Spray Method. Best for sealed perfume bottles. Remove current spray top from perfume bottle and replace with our Spray Nozzle. Position Spray Nozzle into open Atomizer and spray to fill.
Pro Tips:
Be sure to securely tighten your atomizer once it has been filled.

Pour slowly & carefully to avoid spills.

Don't overfill. Always leave enough room for the atomizer to be tightly fastened and leave a small air pocket for expansion.

Store atomizers in a dry and dark space for maximized lifespan.
Approx Sprays Per 10ml Atomizer: 150 Sprays
Related Products